dD DRUMS SHIFTS TO APPOINTMENT-ONLY PERSONALIZED SERVICE
That's right, effective March 1st, the dD Drums Shop will shift from regular opening hours to providing personalized service by appointment only. This means that when you're needing sets of sticks or new heads or your kit tuned, a practice pad, some hand-selected Meinl cymbals, another snare or a new kit, contact me and we'll set up a time when you can pop in. Outwith this we'll be hosting events on products, education or just Vibe like we always have – with the warm invite I always extend.
As much as I love being in the shop and seeing my pals, regular opening hours no longer work for me, so in order to maximise my time, energies and opportunities within and outwith dD Drums this change is for the best. I also know regular hours don't work for a lot of drummers, as some of the time I'm on my own drinking coffee and playing away to myself. That's cool, but there are things I want to do and opportunities to consider, so I'd rather be there for you when you need me, though not when you don't. That makes sense, right?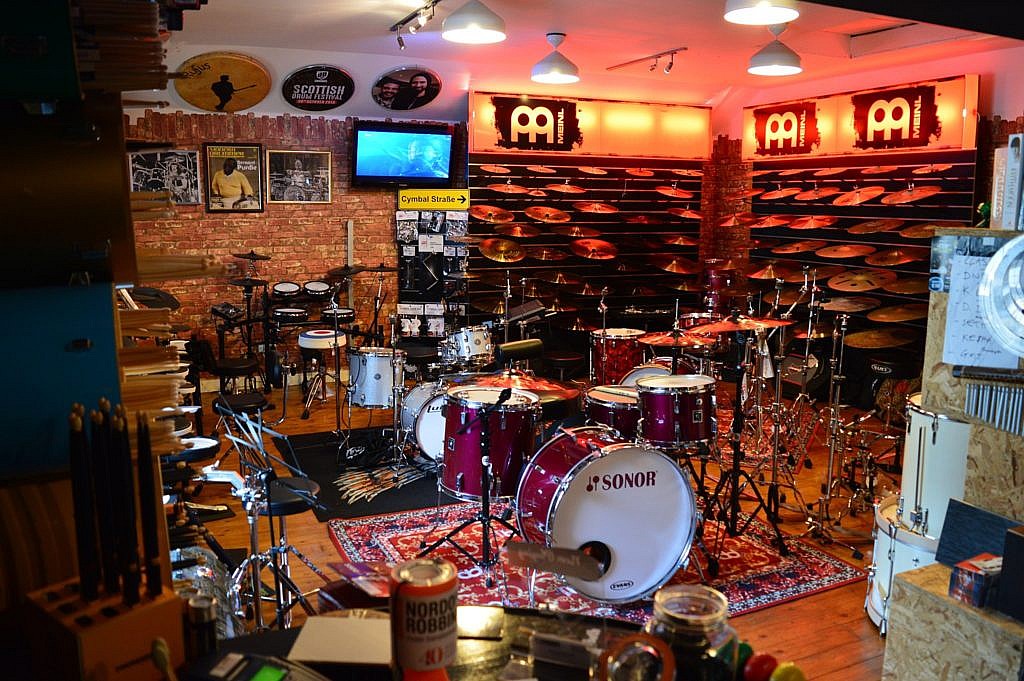 This decision also involves changes that are happening in the Music Industry and those brands and distributors that supply and support dD Drums. So, working with our preferred suppliers – and with your ongoing support – our focus will shift to what we offer overall, not just what we sell. This will allow us to put greater focus on the instruments and brands we genuinely Love and have become known for.
As you might know, dD Drums started as a teaching facility. Since expanding into retail, our nation's funkiest wee drum shop has done everything within its power to bring the world of drumming into the heart of the Central Scotland. And I think we – you, me and all of us – have done a very fine job, especially by topping off every year with our amazing Scottish Drum Festival. New York and Los Angeles don't have a drum festival, but Falkirk does – it has put us on the musical map. Michael Schack, our 2017 headliner, said ours was as good, maybe even the best of all the events he has experienced when performing around the world, He loved the event and he loved all the people.
And those people are You.
 Our 2017 headliner, Michael Schack, loves our festival.
I love You all too and I appreciate the dD Drums Love that's out there. I am also truly grateful for the opportunities up to now.
This is why during these challenging times for retail I am merely adjusting when we do business in an effort to avoid the question of whether we do business. Yes, things will be different, but I hope you will embrace this change with me.
By buying local, Falkirk will continue to beat as the heart of Scotland's drumming community.
I look forward to making an appointment with you.
In the meantime, I'm planning events to invite You along to.
Cheers,
David