Hi and thanks for checking out Let's Do Drums #2!
In January in my first Let's Do Drums I wrote from a personal perspective of what I was taking into 2017 so Let's do Drums was not only about what dD Drums could do for you, your drumming or your drum kit; it was also about sharing insight into what goes on here in the shop…and in my head. And its purpose is to help bring us all closer together as a community of drummers. We are, to quote the well-worn cliché, all in this music thing together.
My intention was also to commit to a monthly release on the developments of dD Drums – almost as a monthly diary to allow me to communicate the goings on and also help me get my ideas on the go and view them grow ongoing.
This became an instantly harder task!
A staggering 1600 people read that first Let's do Drums feature!  
My hope was that at least some would take comfort from, or better still, kick into action after reading my optimism about taking steps toward becoming a happier player. But wow! I can Honestly say I've never been busier!
Read on for a summary of what's gone on since and more importantly what's coming up next.
LIVING AND LOVING THE LEARNING BIT
Within the shop and our teaching at dD Drums i've been developing my video recording and sound recording skills to let all see and hear what we've got going on. Within lessons this has been great fun! Helping the students get some footage of them at their best is a great motivator. It's also great to monitor the development of other things ranging from their posture and technique to dynamics and how much they're improving every week. Once happy with what they see, they can show their friends on social media. I'm looking forward to seeing more of these clips myself.
In our practice rooms  the guys have been getting down to their noisy business without upsetting the neighbours. It's great to hear someone running through rudiments, perfecting their technique, working on time or getting their beats to groove. In such a hassle-free setting you can get a lot done. Players dig it. I love it. It's a cool vibe all round.
If you would like to further any aspect of your playing simply get in touch and we'll get to work on it.
Here's one of the younger ones – Mackenzie jammin' on a Saturday afternoon.
https://www.instagram.com/p/BR57ry8jPSv/?taken-by=dddrums
WHAT ARE THE BEST TIMES FOR dD DRUMS TO BE OPEN?
After monitoring matters, it is very apparent that drummers don't shop too much on Monday, Tuesday or Wednesday. If they do need something for a weekend gig they pick it up on Thursday, Friday or Saturday.
So, to increase my own efficiency i've reorganised the Shop open hours including a new later night on a Thursday that's sure to be an ongoing Magic night on a weekly basis.
This in turn allows  me and the guys do the behind-the-scenes stuff like order new gear, deal with paperwork, fly to Meinl to pick cymbals, research new gear, manage the website, teach students, do kit refurbishments, plan our Scottish Drum Fest 2017 and just ensure everything gets done…
So as of 3rd April dD Drums will be open as follows:
Thursday:         10am –  8pm   New Late Night Opening!
Friday:                10am – 5.30pm
Saturday:          10am – 5.30pm
So if you're needing new bits – sticks, heads and stuff for your gig, give us a call and we'll set it aside so you can just drop by a pick it up. If you need anything outside of these hours or if you would like a private demo, just let me know and we'll make something happen between Monday and Saturday.
BRANDS THAT MATTER
I've come to realise that some brands are better than others for our shop. Not only are some more popular than others, some actually care more about you and me more than others. They also tend to make great gear.  And this is why, for example, you will notice more Meinl in the shop. Meinl do great cymbals, they're great people and they want you, me and everyone who supports dD Drums to be happy. I mean, they have made dD Drums the Exclusive Byzance Dealer for Scotland. How is that for respect! They also welcome me at Meinl HQ in Germany, where I handpick the beautiful selection of Byzance that more and more players are loving. (Yes, they do feed me beer and bratwurst too, but still ensure I bring back a seriously tasty selection of sounds to our funky wee drum shop in Falkirk.)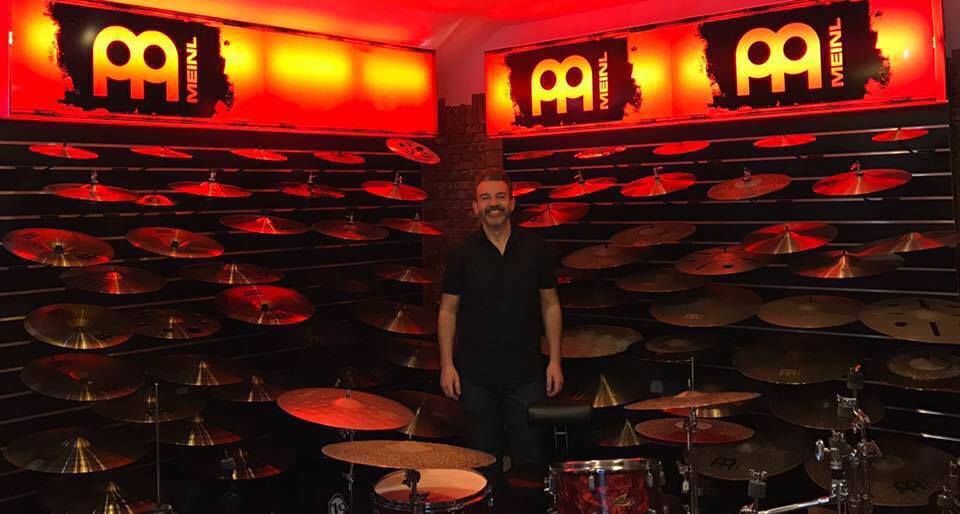 Ditto with other things we stock. Even if the brand isn't your first choice, come in and give it a try. Let us show you the finer points of our decision-making. Evans, Pro Mark, Roland, British Drum Co. …all world class drop in and give them a try. I know I've switched some brands personally myself and now love what I'm playing.
DAVE STEWART WAS A WELCOME GUEST
If you happened to meet Dave Stewart during his time with helping out at the shop, then you'll know what a great lad he is, and why we hope to have him back in the future. He just happened to have some time off after playing dates with Pilot in Japan, so as long-time mates we thought we'd tidy up the shop (I was too busy on my own…) before he headed back out on tour. After a week playing Edinburgh's King's Theatre with Pilot, he is once again heading out into the far reaches of the world with hit songwriter Albert Hammond ( 'The Air That I Breathe' (The Hollies), 'When I Need You' (Leo Sayer), 'Don't Turn Around' (Ace of Bass), plus his own hits with 'It Never Rains in Southern California' and 'Free Electric Band'). So all the very best from all at dD to Dave!
Yes, a local player touring the world. It does happen, with Ted McKenna(pictured below) being another fine example of success beyond Scotland – more on Ted coming up soon!
KAZ IS COMING BACK
If you saw Kaz Rodriguez play our SDF 2017, you'll know he's a funky groovester with some great fills. Thanks to support from Roland and Evans, he'll be back in Falkirk to present master classes…plus hang out, chat and make new friends in Falkirk. His specialty so far up here might be hybrid kits until that is you see him tearing it up on his acoustic setup at our Evening with Kaz Roderiguez on Saturday the 15th of April  but every drummer can learn something from this great player and cool guy.  More info on this weekend over HERE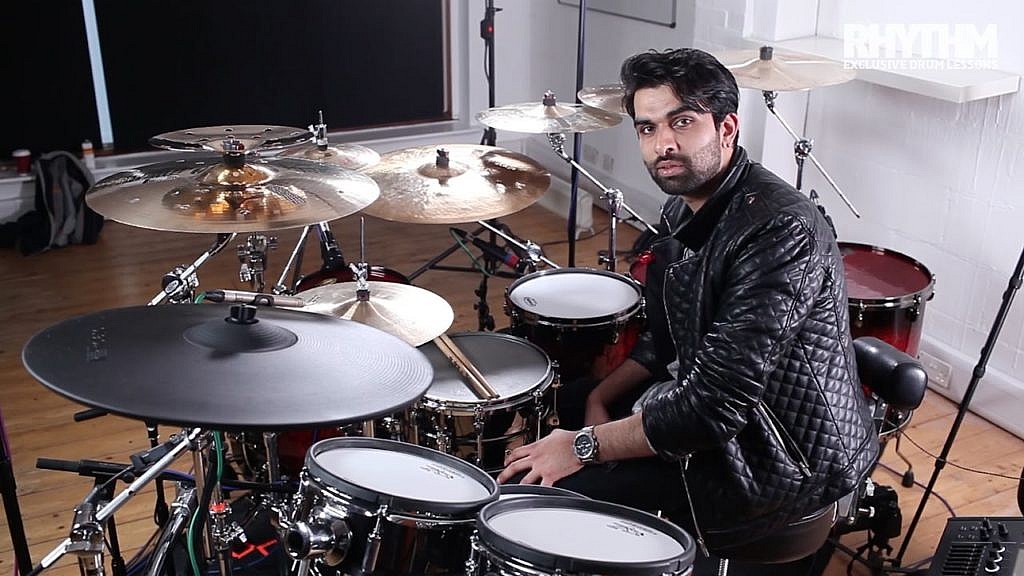 LET'S DO DRUMS #3? 
There is much more…but enough already. Let's do Drums will be an occasional update of what's up at dD Drums. If you have any thoughts or questions, let me know. We are having a great time with the shop – trimming back some stuff to make room for more of the GOOD stuff!
Refining how we run the shop has been great for making sure we can continue to improve everything we do.
Thanks so much for reading.
You know where I am.   dD