Wayne Blanchard has been a permanent fixture in the upper echelons of the drum industry for decades. For 24 years he was the global brand marketing manager for Sabian Cymbals and has remained firmly in the scene since then. Wayne visited us in the shop in June 2015 and as is usual we had a coffee and a good blether… Here's Wayne's account of his visit.
My first impression of dD Drums was when my longtime Edinburgh pal Simon McGlynn (Dirty Harry) took me to the Kelpies and then said 'I've got some great guys I want you to meet.'

We parked outside a long, low building with peeling paint and a metal-clad door. 'You're not serious?' is what I was thinking. But when I stepped inside – WHOA! – what is this? Chock full of cool gear – much more than I could even have imagined from the view outside – walls of cymbals, a rack of snares, some classy kits and all sorts of bits 'n' bobs…sticks, heads, percussion, some electronica – and two lads whose personalities illuminated the room like thousand-watt light bulbs, David and Stuart. Though busy prepping for their debut trip to select cymbals at the Meinl HQ in Germany, they lavished Simon and me with a super-warm welcome (nice on a cool grey day) and told us of their desire to ensure Scottish drummers (and anyone else) have a first-class selection of the best gear possible, including brands you don't necessarily find in all the other shops. Indeed, it was evident from the shop and the chat with the dynamic duo that their vision for dD Drums was all about creating a uniquely personal place – a spiritual haven, if you like (albeit one with great coffee) – for all drummers, from beginners to pros, from jazzers and bluesers to rockers, funkers and punkers. Conveniently located in the centre of the Central Belt, all roads lead to Falkirk, where the the Kelpies, the Falkirk Wheel and dD Drums are reminders that the wonders of the world are much closer than you think. And they're not all in the big cities, either.
It's easy to overlook the fact that those folks at dD Drums have invested their lives (personal, family and professional), time, money and future into what they do. Indeed, anyone running a drum shop is the music industry equivalent of a one-legged tight rope walker. Exactly!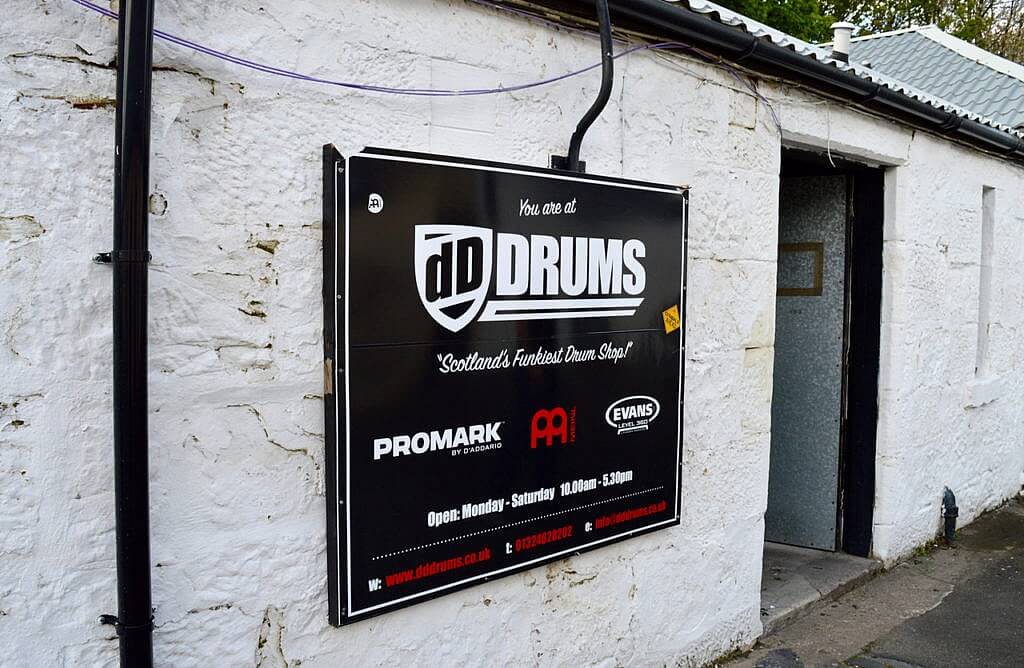 But since that visit in the summer of 2015, the peeling white wall paint has been replaced by vibrant colours, there are handpicked Meinl cymbals (dD Drums is now the exclusive Scottish Meinl Byzance Centre), the first-ever sale of an elite British Drum Company kit anywhere in the world happened here, Gabor Dornyei and Claus Hessler have given masterclasses, the annual dD Drums-produced Scottish Drum Festival (with the likes of Thunder Duo, Craig Blundell, Richard Spaven, Jost Nickel and Jim McDermott has happened…. Of course there has been much more going on, but this blog is already far too long.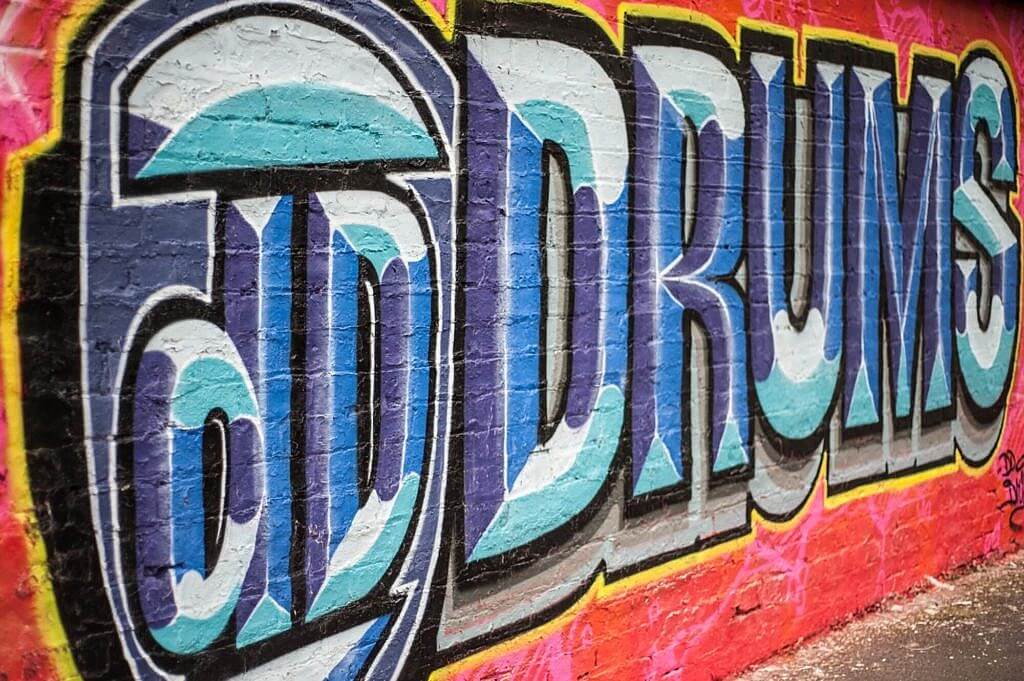 I'll finish by saying that dD Drums – Scotland's Funkiest Wee Drum Shop – has a big heart, great people and represents the brands it carries with enthusiasm and integrity, while delivering to the drumming community a level of intelligent and energized commitment that all drummers and the industry itself should feel really, really good about.
SMcG / dD / WB