As we finish final preparations for the 5th annual Scottish Drum Festival I've been thinking how fortunate we are in this wee town of Falkirk, tucked somewhere in the centre between the big cities of Edinburgh and Glasgow, Stirling, Dundee, Dunfermline, Perth and all the rest, to have a drum festival. I mean, we've got the fabulous Wheel and the Kelpies, but a drum festival? People think I'm joking. The Scottish Drum Festival? In Falkirk? Ha, ha! Aye, I suppose it would be like having the Olympics in the Orkneys. Yeah, good luck!
However we do have it in Falkirk and it is here upon us! A festival of all things drums that not only ignites the learners and enthuses the experienced but attracts the best players in the world. Long live our SDF!!
Remember the Modern Drummer Festival? How about the Montreal Drum Festival? And there was Drummer Live? These and other great events have come…and gone. They happened because drumming fans showed up for those shows. And they stopped when there were too many empty seats. Now the drummers in New York, Los Angeles, Montreal and other major centres are without a major drum festival.
But this will be our fifth consecutive year for the Scottish Drum Festival. And once again we will get to see and hear some of the hottest players happening today. With his sublime grooving skills and musical guru status – Benny Greb, with his crushing beats and stadium sized groove – Ian Matthews, Richard Kass with his crazy dedication and unique musicality and Kaz Rodriguez bringing you bang up to date with  the future of Electronic drumsets. This is a really interesting lineup and we can all learn so much from each of these players – whether it be a new lick or an experience they share with us -be sure there will be a moment for everyone that leaves us inspired ready for the next stage of our own journey. It's what days like this do.
You want to understand creativity? How about grooving with feel? Then there's the matter of knowing what and how to play for sessions. That and much more is what we'll get on the 30th October when we descend on St. Mungo's High School for our annual 'big lesson'. But there is also that sense that comes from 'being there'. And we don't need to go to London to do that. Just walk down the street, hop on the bus or train, or get in the car and come to Falkirk. It's easy peasy.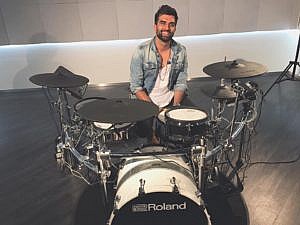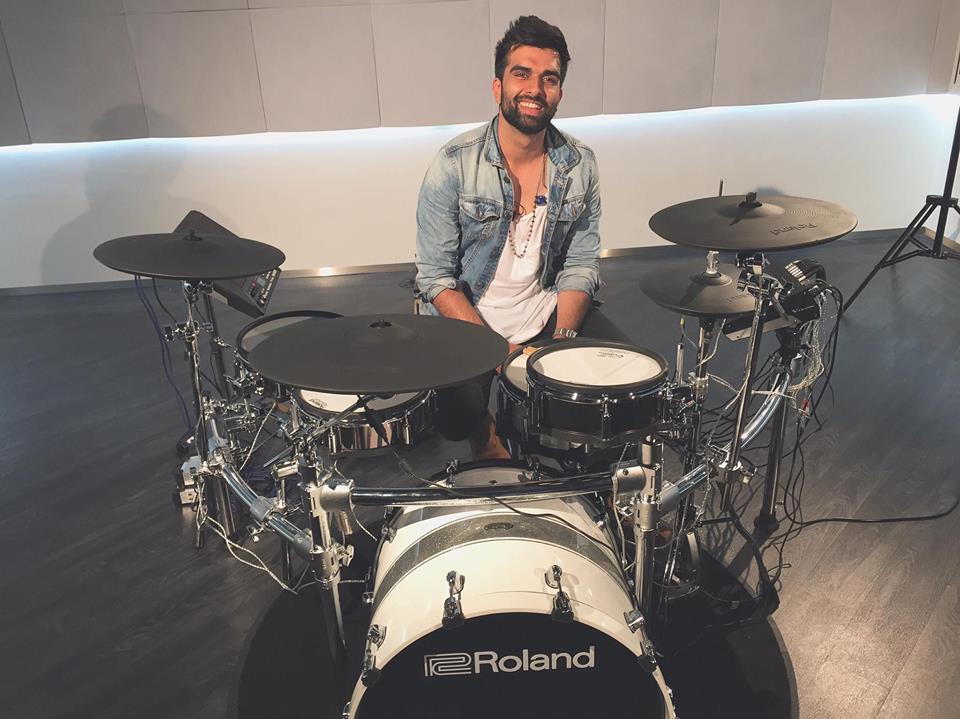 And what about your drummer mates? Or even your bandmates? Guitarists love drummers, and bassists could learn a whole lot from an afternoon of hearing Benny, Kaz, Richard and Ian. We've had a great turn out over the years but if your non-drumming pals also come along, then great, because every empty seat is like sticking a pin in the festival budget – Ouch!
Having a great turnout this year means we'll have another great show next year. We certainly don't want to end up like New York and those other places.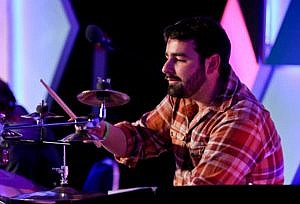 So, all of us at Team SDF look forward to seeing you on the 30th, which is a Sunday, a day when there's not much else to do. Let's all join together to give Benny, Ian, Richard and Kaz a rousing welcome… a big 'thank you' for bringing themselves and their talent all the way to Falkirk…for us.
Okay, now it's back to work for me…. All the gear's arrived? Check. Pick-up arranged for the players? Check. Enough coffee? Check. Enough loo roll for the washrooms? Check. Aye, it's a glamorous life I'm leading….